Forest of the Fallen campaigners march in Melbourne
Raising awareness for adverse events and deaths.
---
MELBOURNE MARCH
Crowds have marched through South Bank in Melbourne to bring awareness to the Forest of the Fallen campaign — one that recognises the injury and death toll caused by COVID-19 jabs.
Crowds marched holding placards, the signature imagery of the campaign, along with various signs.
With more 'emerging cases' now being reported by the fearmongering media in Melbourne, the crowds intended to remind people of the real danger that emerged from that infamous period of history.
Mainstream 'experts' suggest Australia is facing a 'COVID wave' by Christmas, likely in a bid to raise the uptake of booster shots — for which barely any Australians have returned to get.
Citizens have also visited Coburg Lake on the 08/10/23 and at Edwards Lake Reservoir on 13/08/23, continuing to bring awareness to the powerful campaign that began earlier this year.
FOREST OF THE FALLEN
The "Forest of the Fallen" is a display originally organised by the Informed Choice team that aims to bring awareness to people who have been killed or injured by COVID vaccines in Australia.
The team decided to draw attention to the issue by erecting dozens of sticks displaying the photographs and stories of those who were impacted by the vaccines.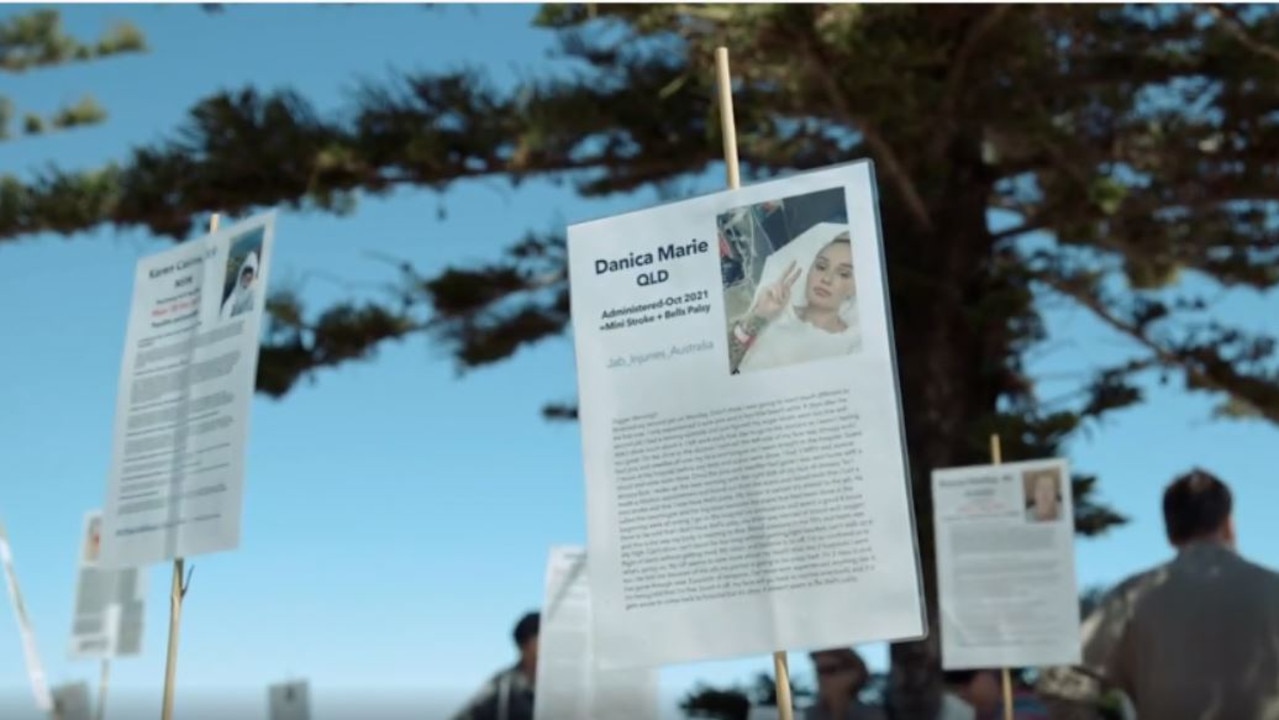 The number of COVID injection-related deaths and injuries are much higher than reported and acknowledged, as we have explored here and here.
Our Pfizer Papers series has also completely blown the lid on these experimental biological products.
We have seen numerous online platforms and campaigns bringing awareness to these tolls, including the Jab Injuries Australia page that now has over 119,000 followers.
The campaign has faced criticisms, being removed by councils in the past. But despite this, the group says they have had an overwhelming response at times to their tribute displays.
The pro-choice movement pushes forward with their noble efforts to educate the public.
---
---
---
KEEP UP-TO-DATE
For more TOTT News:
Facebook — Facebook.com/TOTTNews
YouTube — YouTube.com/TOTTNews
Instagram — Instagram.com/TOTTNews
Twitter — Twitter.com/EthanTOTT
Bitchute — Bitchute.com/TOTTNews
Gab — Gab.com/TOTTNews
---
---