Obama arrives for Australian tour, visits Albanese
The former President set to cash in from his tour.
---
OBAMA TOUCHES DOWN
Everyone's 'good friend' Barry Soetoro, aka former U.S. President Barrack Obama (or O-bomb-a), has touched down in Sydney with Michelle Obama ahead of a two-city tour of sold out speaking events.
Yes, the man that was once bombing six nations simultaneously has arrived down under, hitting our lands on Monday. He has been in Sydney since the beginning of the week, before he heads to Melbourne.
And Obama did not come alone, nor was he quiet about it. If you have been out and about in Sydney in the last couple days, you might have noticed a multi-vehicle motorcade making its way through the city to protect the former President.
He was spotted out and about for a dinner on Monday night before his Australian adventures truly kicked off:
As soon as Tuesday morning hit, it was all business for the man that 'ran the free world' for eight years.
Emerging from his Four Seasons hotel, both Barack and Michelle were flanked by a team of Secret Service agents, all dressed up to begin their official engagements and appearances as part of their stop in Australia.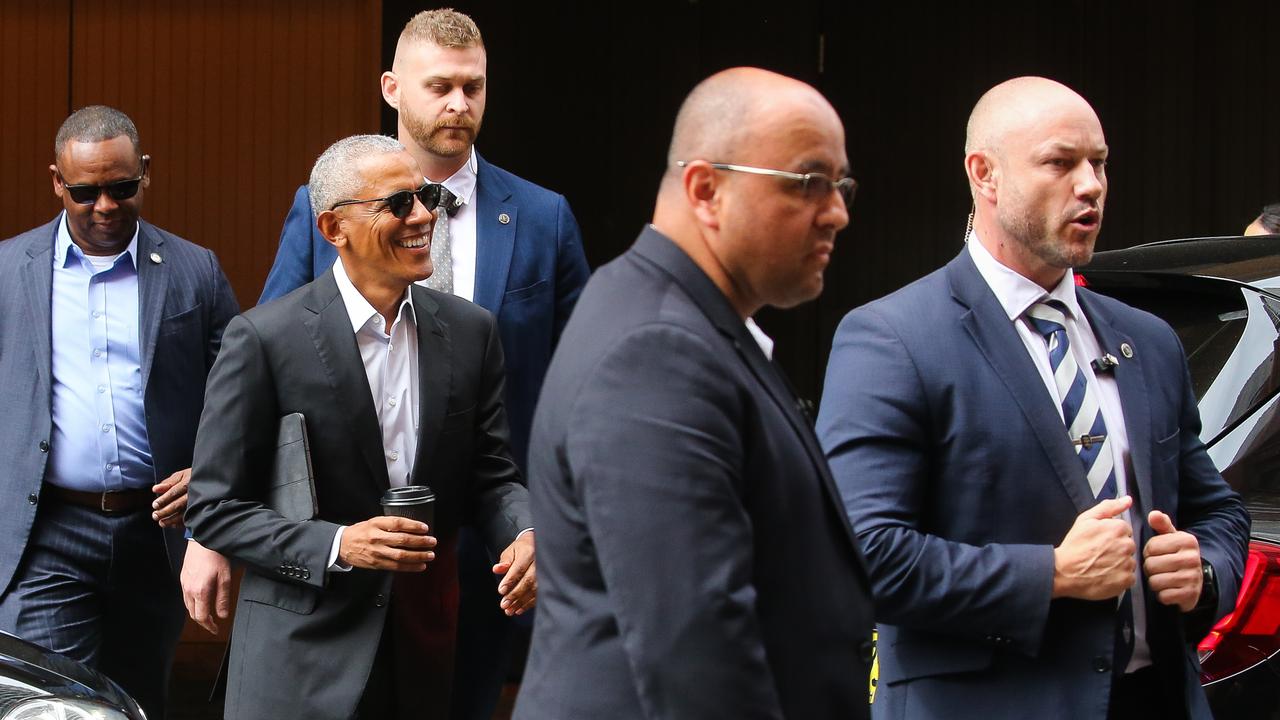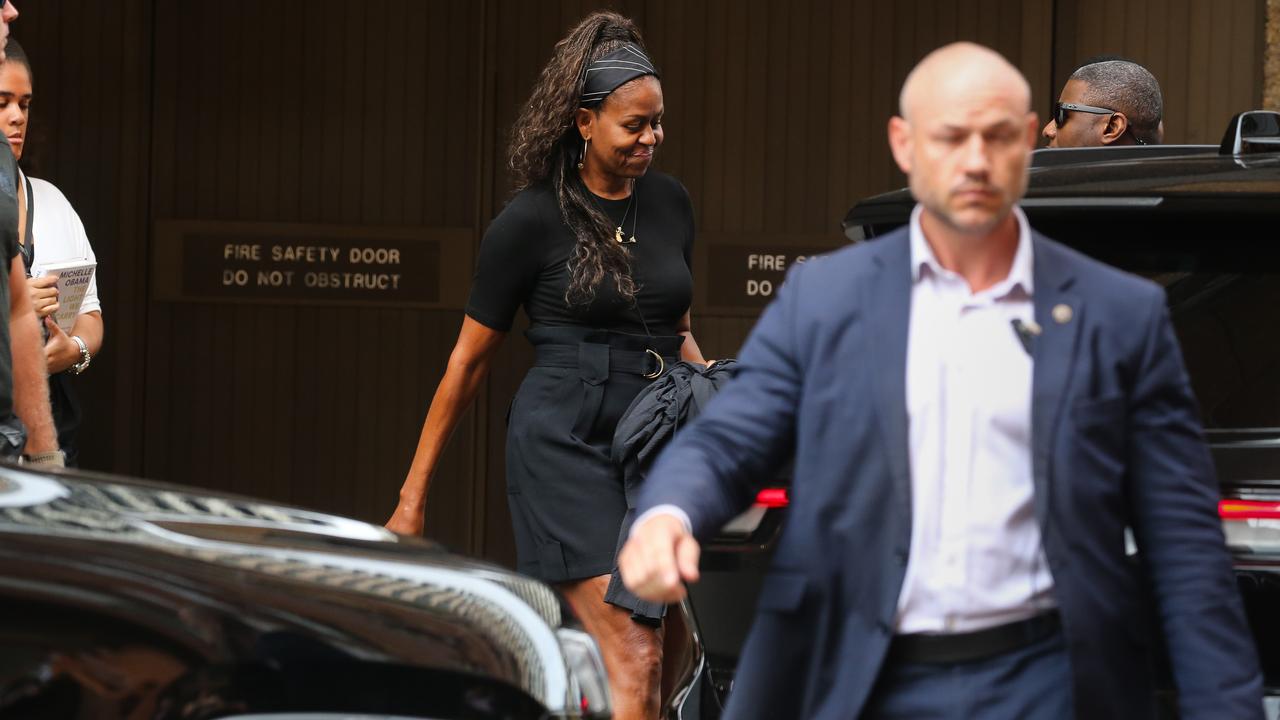 Since 1965, former Presidents all receive "lifetime protection" from the Secret Service, the same organisation that since 1901 has been charged with protecting the current presidential family.
According to the Secret Service website, they are authorised to protect all ex-Presidents and their spouses for life, and their children until they turn 16.
But it wasn't just Secret Service accompanying the pair.
The security presence around the former President was massive, with throngs of police officers lining the streets as well: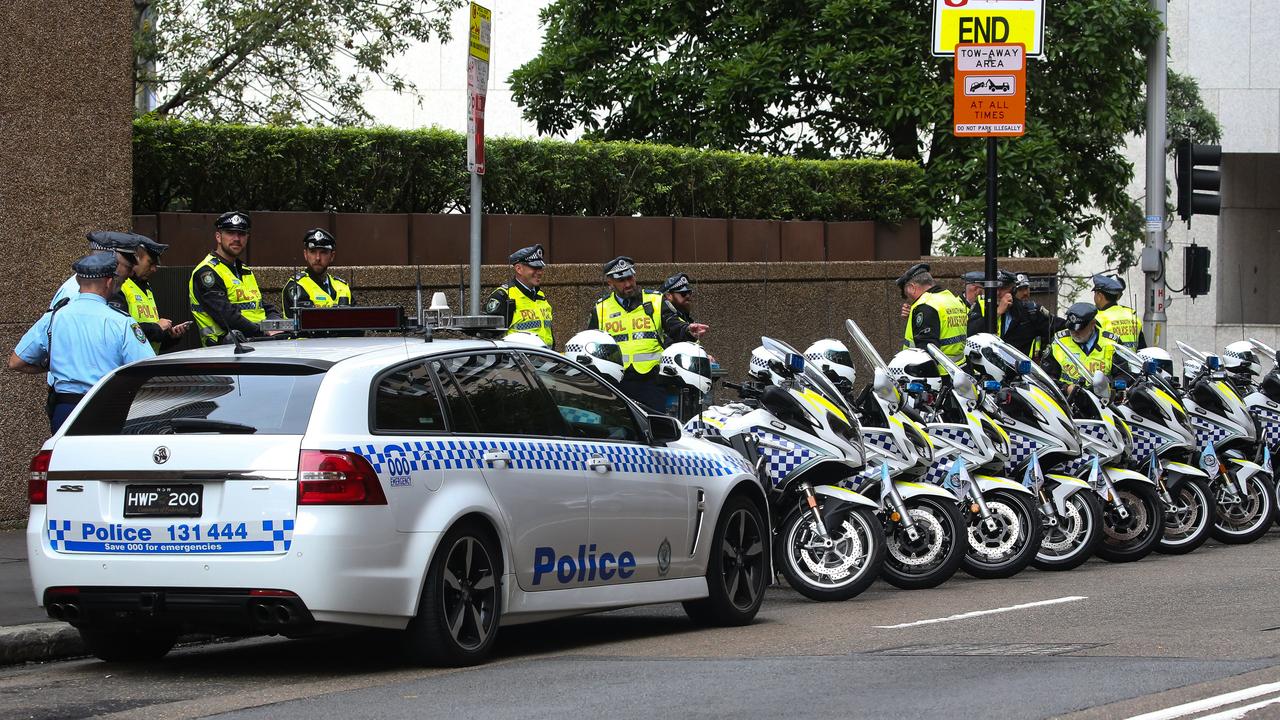 These scenes were similar to the 2014 G20 Summit, in which we attended, where Barack Obama was a keynote speaker at the event and at the University of Queensland.
Obama last made an official visit to Australia then, apart from a brief visit for a few hours in 2018, touching down in Queensland aboard his presidential plane, Air Force One.
Obama owned the airspace as he touched down back then.
Likewise, for this visit, Obama is the center of attention yet again.
Quickly heading out with his team to visit our Prime Minister, Anthony Albanese.
ALBO VISIT
Just like Bill Gates during his January Australian trip, Obama had to make a stop in to see good old Albo while he was in the are, gathering on the rainy day at Kirribilli House on the outer harbour-shores.
For some reason, they decided it was best to stand in the rain for a photoshoot, strangely grinning as umbrellas barely protect their fancy suits from the rain.
But give them a break: They are used to having others hold their umbrellas for them.
Did they get changed into new clothes when they went back inside? That's the real question we all want to know.
Man, it is always refreshing to see your 'leader' laughing it up with a war criminal.
Let's not forget that most of the drama happening in Ukraine today is due to the Obama government-backed overthrowing of the Ukrainian government in 2014.
Now, their money laundering schemes can continue in a new location. Thanks, Aussie taxpayer!
Obama, the man himself, living it up now that he helped expand the American empire's interests to new horizons.
He is set to make a whopping amount from both of his shows while over here.
CASHING IN
Barack Obama is set to make $1 million for his speaking tour of Australia, which is only scheduled for two shows.
The former President has notoriously charged $400,000 per appearance following him leaving office, and give another $50,000 each night for inflation in recent years, and this figure makes sense.
Which also means, because of this fee, another group has booked this appearance and will profit from ticket sales, etc.
Let's not forget that Obama's salary per year while U.S. President was $400,000.
How on earth do all of these politicians end up so rich when they step away from politics?
To add to the laughability, Obama — who is known to show massive support for the 'climate change' lobby — arrived in Australia on a private jet. This is something we see often: world leaders 'fighting for the climate', while flying all over the planet.
Of course, we all know that Barack Obama doesn't actually care about 'climate change'.
Let's not forget his massive AU $14.8 million purchase of a mansion at Martha's Vineyard, right on the shore overlooking the ocean:
Good to see he is so concerned about those rising sea levels!
I guess it might be time to fire up the old classic DVD, The Obama Deception.
Those were the days!
What do you think about yet another overseas Polyergus puppet landing in Australia?
Will you be attending any of his shows?
Let us know your thoughts in the comment section below!
---
KEEP UP-TO-DATE
For more TOTT News:
Facebook — Facebook.com/TOTTNews
YouTube — YouTube.com/TOTTNews
Instagram — Instagram.com/TOTTNews
Twitter — Twitter.com/EthanTOTT
Bitchute — Bitchute.com/TOTTNews
Gab — Gab.com/TOTTNews
---
---
---
---